SHIB Metaverse: Shiba Inu is one of the best-known cryptocurrencies on the market, and was launched in August 2020. A little over 5 months ago, it announced a new project in the works known as SHIB Metaverse.
Land Sale
Within the new Shiba project, there will be 100,595 plots of land for sale. In the first phase, a total of 32,124 plots of land will be made available for purchase by users.
Users will be able to carry out different actions within the Shib Metaverse. These include studying, working, and carrying out different transactions such as land purchases known as Shiba Land.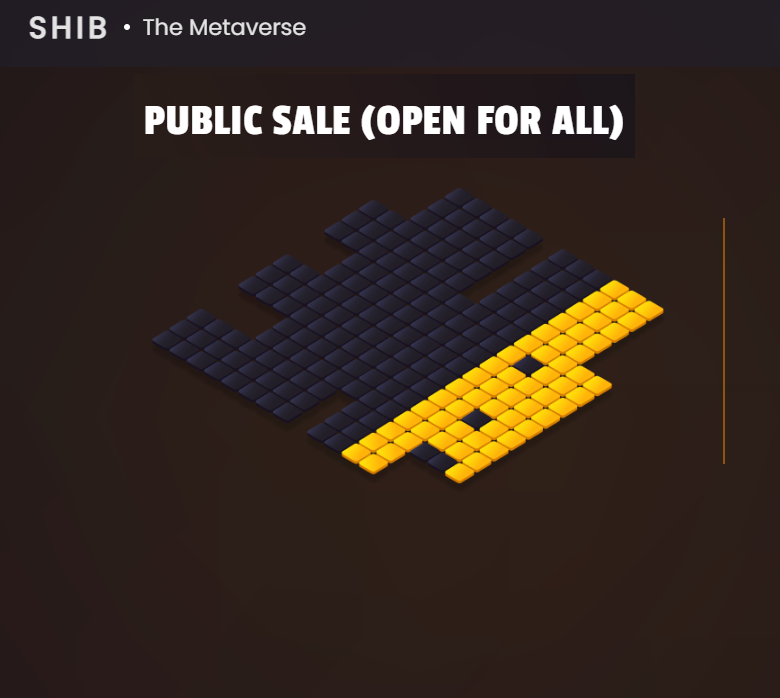 The land lots will be divided into 4 categories: Silver Fur, Gold Tail, Platinum Paw and Diamond Teeth. The price of the land lots will be between 0.2 Ether to 1 ETH.
Also within the virtual universe, players will have the opportunity to acquire and win different NFTs such as BONE, LEASH and Shib.
SHIB Metaverse and Effect on the Cryptocurrency
The Shiba Metaverse project will undoubtedly have an impact on the price of the cryptocurrency, but what will it be?
Nicolas Tang is the Director of Internal Communications in Phemex. "Shiba metaverse project is a fascinating case study of how a meme coin is attempting to evolve into much more. The fundamental problem with all meme coins is a lack of long-term utility. Arguably, ShibaSwap was the first significant step toward resolving this. A metaverse, of course, is much more ambitious. They are literally creating a world of utility, where SHIB will be the primary currency used to purchase, access, and modify land plots. In theory, this all sounds great, yet I am highly cautious in predicting any sustained growth. After all, with so many competitors, it remains unclear whether this metaverse will be better or wanted at all. Nevertheless, given the strong community and support that the token commands, Phemex will continue to observe and offer support where needed."
Max Krupyshev is the of CoinsPaid. "Within the Shiba metaverse, as with any metaverse, microtransactions will become omnipresent. Users will be able to earn passive income, gather in-game resources and rewards, build and manage individual projects, and most importantly, purchase land. There's no doubt that a robust crypto payment processor is required here. That's where we come in; at CoinsPaid, we're looking to provide seamless and secure crypto processing within the Shiba metaverse while applying state-of-the-art crypto transaction monitoring."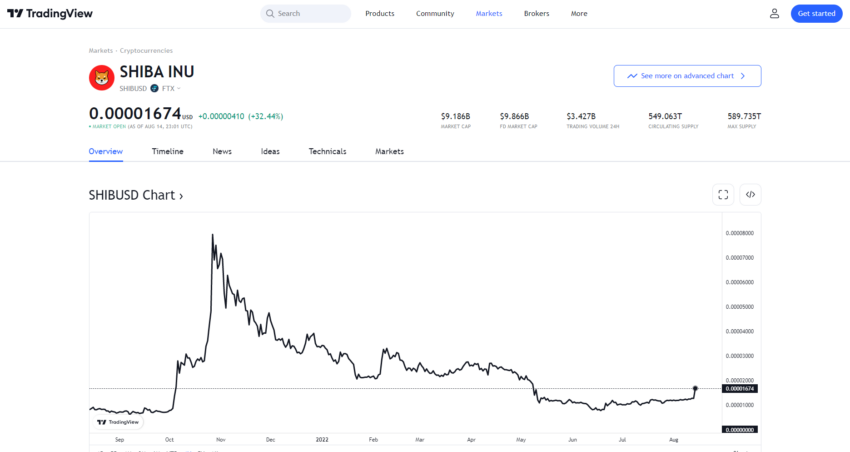 Recent History
In recent weeks the price of Shib has been rising, with a market cap of $6.79bn, having reached a value of $0.00001237 and with a value increase of 5.62% in the last week.
The metaverse project is expected to generate an upward impact on the value of the cryptocurrency.
The number of transactions that will be carried out for the purchase and sale of the land will have two direct consequences on the cryptocurrency:
1. Increase in operations and use of the cryptocurrency
2. Increase in the price of the cryptocurrency
With the commitment to this new project, the value of SHIB will no longer only depend on its intrinsic value but also on the success of the project.
The Shiba metaverse project is undoubtedly one of the most notorious projects in recent months in the crypto ecosystem. Many observers will watch the metaverse evolve and the evolution of SHIB from memecoin to established cryptocurrency.
Got something to say about the new SHIB Metaverse or anything else? Write to us or join the discussion in our Telegram channel. You can also catch us on Tik Tok, Facebook, or Twitter.
The post SHIB Metaverse: How Will it Impact the Price of Shiba Inu? appeared first on BeInCrypto.
Source: Markets – BeInCrypto
Crypto funds saw a third straight week of inbound investments last week. However, CoinShares' James Butterfill says the low inflows suggest there's "continued investor hesitancy."
The crypto market has struggled to tag a positive sentiment, with September again proving a tricky month for bulls as prices remained largely within a long term downtrend going back to November 2021.
So while institutional investors continue to size up opportunities in the digital assets sector, flows into investment products have significantly remained low over the past few weeks.
James Butterfill, Head of Research at digital asset manager CoinShares, says the low inflows seen last week imply a "continued hesitancy" from investors.
Butterfill shared the outlook in the latest edition of the "Digital Asset Fund Flows Weekly Report", which CoinShares published on Monday.
Crypto funds see third week of inflows
Fund outflows year-to-date are at more than $42 million, with the past three weeks seeing positive flows.
US$10m inflows into digital assets last week, highlights continued investor hesitancyhttps://t.co/VQJY2oicLC

— James Butterfill (@jbutterfill) October 3, 2022
According to Butterfill, the low flows suggest institutional investors are still weighing up the market, particularly given the global macroeconomic environment.
"Digital asset investment products saw inflows totaling $10.3 million last week representing the third week of inflows. The flows remain low implying continued hesitancy amongst investors, this is highlighted in investment product trading volumes which were $886 million for the week, the lowest since October 2020," Butterfill wrote.
Bitcoin recorded minor inflows for a third week in a row, with $7.7 million (short bitcoin saw inflows of $2.1 million). Meanwhile, Ethereum registered $5.6 million in inflows last week to post a second positive week – but short Ethereum products hit outflows of $0.9 million.
Across the altcoin market, negative sentiment saw investors pull $3.5 million. Top outflows were in Polygon, Cardano and Avalanche.
The post Crypto fund flows suggest 'continued investor hesitancy': CoinShares appeared first on CoinJournal.
Source: CoinJournal: Latest Bitcoin, Ethereum & Crypto News